California Expands Protection for Immigrants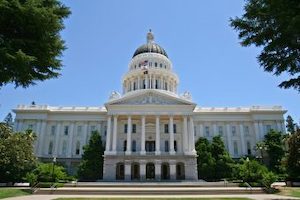 On September 16, 2017, lawmakers in California passed a law making it a "sanctuary state." The law's aim is to protect immigrants who don't have legal residency in the United States from deportation. The bill was written and introduced by Senator Kevin de Leon (D-Los Angeles).
The law will limit local and state law enforcement agencies' communications with federal immigration agents. It will also prevent officers from holding and questioning people for immigration violations. There was debate in the Legislature and opposition from Republicans. Despite threats from the President's administration against sanctuary cities, the law was passed with a 27-11 vote.
The Bill that was passed into law was a watered-down version of what was originally introduced after debates and talks between the parties. Though some call the amendments to the original bill disappointing, many are pleased that it was made into law. Those in opposition to the making of California a sanctuary for immigrants pointed to the opposition by local sheriffs' organizations. Supporters say that painting all immigrants with the same brush is a problem.
The federal government has promised to slash funding to any cities or states who pass sanctuary laws. How the passage of the law will impact California remains to be seen.
If you or a loved one is dealing with immigration issues, reach out to our office. Our experienced attorneys will put their knowledge to work for you and assist you in any way we can. Call today to schedule an appointment for a case evaluation.