City in Ohio Latest to Struggle With Immigration Policy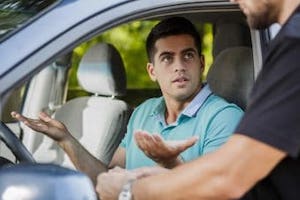 Cleveland Heights, a city in Ohio, is the latest among many who have found themselves struggling with how they will deal with undocumented immigrants. A proposed law is being considered that says that law enforcement officials will not typically contact federal officials when they come across someone suspected of being an undocumented immigrant.
The proposed ordinance has made its way through the first of three readings. It must be presented to city council twice more. In the new law, wording outlines how local law enforcement will handle suspected undocumented immigrants. Unless necessary for a criminal investigation, people will not be asked about their status. The proposed law also states that law enforcement will not voluntarily share information with Immigration and Customs Enforcement (ICE) unless a warrant is presented.
The mayor of the city says that her officers are not in the business of immigration enforcement. Without a legitimate reason, federal officials will not be contacted by anyone on her department. In order to gain access to the city's facilities, ICE agents must have a warrant.
Immigration attorneys say that many undocumented immigrants come under federal scrutiny due to routine traffic stops by local police. In some cities, these people are held in custody until federal officials respond.
If you need assistance with immigration in Washington state or throughout the nation, contact our office. Our experienced attorneys will help you schedule a case evaluation and will advise you of your legal rights under current federal law.