Criminal Defense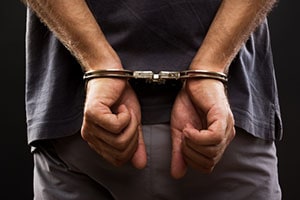 Facing criminal charges is a serious matter. Whether you are accused of DUI, hit and run, negligent driving, reckless driving, domestic violence, assault, gun probation violation, or any other crime, whether you are in Eastern Washington or Northern Idaho, you need an effective, licensed professional criminal defense attorney. You need Elliot Law Group.
Being charged with a crime can impact every aspect of your life. Criminal charges can carry penalties of high fines, incarceration, and suspension of driver's licenses or the loss of other rights, such as owning guns, or even hunting rights.
It is important to have a local Criminal Defense Attorney who understands the legal implications surrounding the criminal charges and who can fight for your constitutional rights.
Criminal Defense Hearings
We understand that being arrested by the police is a nerve-wracking ordeal. Dealing with the court system can be stressful and costly. The legal process can be confusing and scary. You have rights and questions. It is important to have a lawyer by your side every step of the way.
We treat each criminal case as unique and dedicate the time to fully investigate each client's case and prepare a strong defense. If your rights were violated, or if the arresting officer made a mistake, we have the skills and the knowledge to fight for you. There are various steps to any criminal proceeding. Mistakes can be very costly at any step.
At Elliott Law Group, you will be treated with respect and understanding. Whether you are facing your first criminal charge or you have a prior conviction on your record, we care about your case. Our criminal attorneys enjoy an excellent track record of success when it comes to criminal legal matters. We know the law. But, we also know and understand the complexity, stress, and worry that criminal charges may cause for individuals and even entire families.
We stand committed to listening to your specific needs and situation. We work tirelessly to address and resolve them. We also provide clear communication in doing so because we want to ensure you that you understand every detail of your case.
Elliott Law Group is a criminal defense law firm serving Eastern Washington and Northern Idaho, with offices in both Spokane Valley, Washington and Coeur D'Alene, Idaho for your convenience. We can do consultations both over the phone or Skype. Additionally, if you or your loved one is currently in jail, we can come to you.
We Are The Law Firm You Can Depend On. Please contact us today and let us begin assisting you with your criminal defense needs – professionally, efficiently and effectively! Call (509) 891-4301 or (208) 667-0566.