Cubans Facing Same Deportation Risks as Other Immigrants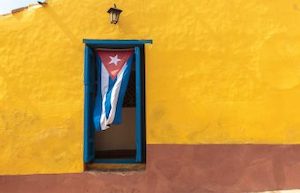 Cuban immigrants living in the United States have enjoyed something of a favored status since the end of Cold War. These Cubans are now facing a new reality: facing the same risks of deportation as any other immigrant in the country. Many Cubans are laying the blame at the feet of former President Barack Obama who they say took away what was close to automatic citizenship, both for those Cubans with visas and those without.
Some Cubans in the country have found themselves detained in immigration offices during routine appointments. Others are afraid that they will be caught in the wave of immigrant crackdown arrests that have been taking place across the country. While no one is exactly sure how the relationship between Cuba and the United States will fare under the new administration, most do not expect that President Donald Trump will restore immigration privileges.
According to officials, there are more than 36,000 Cubans facing deportation. Of those, 7,000 are considered non-criminal violators. Despite the fears, only 57 Cubans have been officially deported in the last eight months. Just over 330 have been arrested. Experts say that President Trump has a stance on immigration that makes things equal across the board. It is expected that the immigration privileges previously provided to Cubans will come to a complete end under this administration.
If you are dealing with immigration issues in Washington State, we understand the stress and anxiety you are feeling, and we are here to help you. We have been providing assistance to those with immigration issues for more than a decade. If you need help with any facet of immigration law, please reach out to our office to schedule a consultation. We will review your case, advise you of your legal rights and help you take the next steps applicable to your unique situation.