DACA Rollbacks Blocked by Judge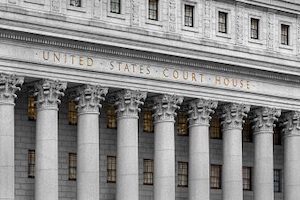 A California federal judge obstructed President Trump's efforts to end DACA temporarily in a ruling on Tuesday, January 9th. The Deferred Action for Childhood Arrivals program, an Obama-era initiative put in place to protect the young immigrants who arrived to the United States as children, has had an uncertain future since Trump's September announcement that he would be ending the program by early March of this year.
Judge William Alsup has now ordered the program to continue, along with requiring renewal applications to be accepted. This ruling can only help those who were previously under the protection of DACA, as it does not require the program to accept new applicants.
The White House is outraged at the decision, claiming that it goes against the efforts of those committed to finding a bipartisan solution to dissipating and replacing the program. President Trump took to twitter on January 10th to express his discontentment. In contrast, California's Attorney General supports the decision, along with the plaintiff in the case, the University of California. Although this move is a brief comfort for the Dreamers, the future of DACA remains uncertain, as negotiations on the topic are ongoing and tied to the January 19th deadline for government funding.
If you or a loved one is facing issues with immigration in the Spokane Valley area or elsewhere, reach out to our law office today. Our team of experienced immigration attorneys can evaluate your case, advise you on your legal rights, and help establish you and your family's next best steps.