Detainees Complain of Harsh Conditions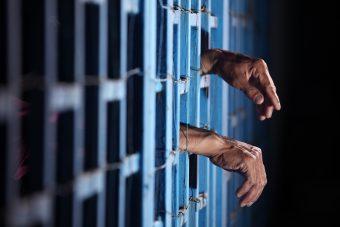 There is a privately-run detention center in Colorado that houses immigrants that have been detained. Former detainees of the center say that the practices inside could nearly be described as modern-day slavery. They have won the right to sue the center after challenging the practices in federal court. The lawsuit will be filed on behalf of what is estimated to be a population of 60,000 that have been held for more than 10 years.
The former detainees who have decided to file the lawsuit allege that the group that owns the center is exploiting people. There is one full-time janitor in the building, leaving the detainees responsible for cleaning, landscaping and more. The inmates' pay is the same no matter what job they perform or how long they work: $1 a day.
Detention centers that house immigrants are similar to jails that house criminals. The people in the detention center are accused of violating immigration law and are waiting until their cases can be resolved. The U.S. Justice Department's National Institute of Corrections has said that those in jails may generally not be forced to work as they have not been convicted. Those in the immigration detention center have not been convicted either.
Despite the filing, there are some detainees who have agreed to work for the $1 a day. These detainees would prefer something to do, and many of those who work voluntarily have money for commissary coming in from the outside. Private prisons and detention centers around the country will be keeping a close eye on the case.
If you need assistance with immigration in Washington state or elsewhere, please reach out to our team of experienced attorneys. We understand the complexity of immigration law and will put our knowledge to work for you. Call today to schedule a case evaluation.