Dignity for Detained Immigrants Act Introduced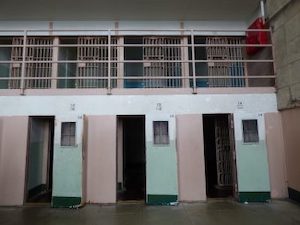 The Dignity for Detained Immigrants Act was introduced to Congress in an attempt to establish standards and accountability for detention centers in the United States. It also aims to phase out detention centers run by private corporations over the next three years, place all detention facilities under the management of the Department of Homeland Security, and reduce the overall number of detainees.
The amount that detaining immigrants costs taxpayers is staggering, with many people being held indefinitely due to their home country's stance on accepting deportees. According to statistics, the number of beds Immigration and Customs Enforcement received funding for in 2008 was 27,500. In 2017, the House Appropriations Committee is seeking funding for 44,000 beds. Housing detainees is part of a $4.4 billion budget.
An ICE press secretary told news outlets that ICE houses detainees in a variety of facilities across the country in an attempt to save taxpayers as much money as possible. The agency declined to comment on the pending legislation. One company that operates a private detention facility, The GEO Group, said that the act will bring about transparency and dignity for those being detained and awaiting deportation.
If you are facing immigration issues in the United States, you need an experienced attorney on your side. Reach out to our office today to discuss your situation and learn more about your legal rights. We understand current laws and know what is on the horizon. We will offer you any assistance we can.