Don't Look for an Immigration Lawyer "Near Me" in Spokane. Look for the Best Immigration Attorney in Spokane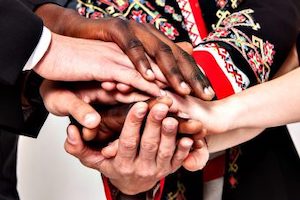 Immigration lawyers can vary quite considerably, as can dog trainers, nurses, auto mechanics, and even presidents. You always have a choice, even with presidents, so when you need an immigration lawyer don't go on to Google looking for "Spokane immigration lawyers near me". Those final two words could cost you dearly. You don't need Spokane immigration lawyers "near me", you need the BEST immigration lawyers in Spokane and all of Washington state. What's an extra 20 minutes' drive anyway?
Here is a very good and very recent example. No doubt you have heard of UK football legend David Beckham? He was recently charged with speeding, driving at 59 mph in a 40 mph speed limit area, so he was almost 50% above the limit. He actually admitted to the offense, but instead of looking for a traffic offense lawyer "near him" he appointed a top UK lawyer known as "Mr Loophole" who is famous for getting celebrities out of difficulties.
Mr Loophole, otherwise known as lawyer Nick Freeman, managed to prove successfully to the Court that Mr. Beckham had not received a notice that he was going to be prosecuted within the statutory 14 days period after the offense. He did receive it, but not until day 15. Beckham agreed that he had received the notice and he agreed that he had been speeding at 59 mph, but Freeman got him off the charge on the technicality.
Nobody knows how much Beckham paid for Freeman's services, and with a fortune of around $200 million he can afford it anyway. The point is that Beckham didn't look for a traffic lawyer "near him", he looked for the best.
Finding an Immigration Attorney in Spokane Who is the Best for You
This why, when you need an immigration lawyer you should not go searching for "Spokane immigration lawyers near me". At Elliott Law Group, we are not very far away from you anyway: with offices in Spokane and Coeur d'Alene we are in both Washington and Idaho. The fact is that when you need a Spokane immigration lawyer you want the best. The law is written down very clearly in black and white, and you need a lawyer who knows the way around the law and can explore every avenue – or even every loophole.
At Elliott Law Group, if there is a loophole we will find it. We know our way around the immigration laws like the backs of our hands because we are involved with them every day. It doesn't always have to be a loophole, either. Sometimes the authorities make mistakes and issue charges wrongly. If they do, you can trust us to find out.
So when you need an immigration lawyer in Spokane, just look for the best, not necessarily the nearest.