Dozens of Chaldeans Arrested by ICE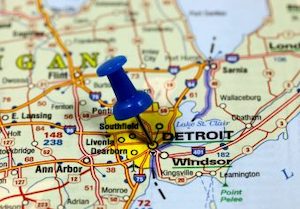 U.S. Immigration and Customs Enforcement Officials arrested dozens of Chaldeans in southeastern Michigan. ICE is declining to say exactly how many people were arrested, but advocates say that the number reached at least 40. About 100 people protested the arrests last Sunday in from of a detention center in Detroit.
A United States demographer, Kurt Metzger, says that Detroit is home to one of the largest communities of Chaldeans in the country. An official survey puts the number of Chaldeans at about 120,000 in and around the city.
In a statement released by ICE, officials said that those detained and arrested all had criminal convictions. Those convictions included rape, murder, burglary, assault, drug trafficking and weapons violations. An immigration judge ordered that the arrested be deported.
That judge, according to ICE, determined that those taken into custody were not privy to any type of relief under the nation's laws. The Chaldeans, Iraqi Christians, who were arrested had deportation orders signed prior to the sweep, but they could not be removed from the country prior to having reached an agreement with Iraq.
According to Judy Rabinovitz, with the American Civil Liberties Union's Immigrants' Rights Project, the deportation orders could be several years old. Those orders don't consider the current conditions of the home countries of the immigrants. ICE officials said the sweep was an attempt to begin clearing the backlog they have been experiencing.
If you need assistance with immigration issues in Washington state, reach out to our office. We will review your case and advise you of your legal options. Our team is here to help you in any way we can. Please call today.