DUI in Washington and Idaho Is Serious. If You Have Been Charged You Need the Best Representation!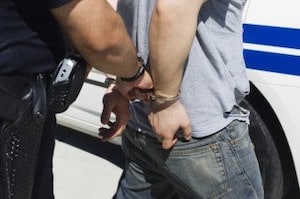 If you are charged with DUI (driving under the influence) otherwise known as drunk driving" it is a very serious matter. If you are convicted you will have a criminal record which can have a huge impact on your life in all sorts of different ways. The state patrol and city police in Spokane, Washington, and Coeur d'Alene, Idahao, take DUI very seriously, and so do we. However, as DUI attorneys, we also take seriously your right to an assertive defense, because there are many occasions when the police officer has made a mistake, and you should not suffer a criminal record if that is the case.
You need to talk to a Spokane DUI attorney as soon as possible. Remember this: you are charged with a criminal offense, which puts you in the same bracket as thieves and murderers if you are convicted. You can suffer serious penalties, not the least of which is the suspension of your driving license, along with very heavy fines and even a jail term. Whether it is you or someone you love who has been arrested and charged with drunk driving, it is vital that you contact a Spokane DUI attorney such as ourselves immediately. If you're on the Idaho side, we also have a Coeur d'Alene office as well.
Suspension of Your License: A Possible Consequence of a DUI
Under the law in Washington, when you are arrested for DUI you not only have a court case to face, but you may also have an administrative suspension of your license by the Department of Licensing. You do have the right to an administrative hearing about this, and if you contact us immediately we may be able to prevent the suspension of your license. Our office is in Spokane, but we can carry out an initial consultation over the phone if necessary and sort out the face-to-face logistics afterwards. This applies whether you are arrested in Washington or across the state border in Idaho.
As far as we are concerned, as Spokane Valley attorneys, we treat each case individually. We will review the written police report along with any video surveillance that may have taken place. We will seek to establish whether there are any inconsistencies between the written report and the video, and we will also analyze the way in which the officer conducted the investigation. In addition, we will determine whether or not the officer had reasonable suspicion to pull the driver over, and we look to see if your rights were in any way violated. It is surprising how often officers do make mistakes, and if that is the case this – and other discrepancies – bolster our case.
However, we cannot emphasize strongly enough that time is of the essence and it is critical that you contact us as soon as possible after the arrest. This blog post, and every blog post on our website, is of course not legal advice in any way, shape, or form. Reach out to us immediately for a consultation with a DUI attorney as no two cases are exactly the same.