DUI Marijuana Attorneys in Coeur d'Alene and Spokane: Smoke and Mirrors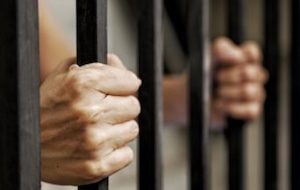 The legalization of marijuana is one of the hottest topics in America today. Colorado, Washington, and California have lead the way but now even more "conservative" states like Idaho are seeing political movements to change their laws (but not yet, as of the time of this writing). Before the ink is dry on approved laws, legalized pot is already up for purchase! The cultivation and sale of weed seems to be moving faster than regulations. You may wonder, as DUI attorneys in Spokane and Coeur d'Alene, why would we care so much about this industry? Well, one reason is that we are also immigration lawyers and the two types of law can intersect. For example, for green card holders living in Idaho or Washington any confusion pertaining to legal weed use can get them in serious trouble. If an immigrant has been pulled over for a DUI of offense? It could get worse.
For instance, Washington State has legalized recreational marijuana, so people are free to purchase and use pot like any other legal product. At the time of this post, marijuana is still illegal in the state of Idaho. That means possession of weed for medical or recreational reasons is strictly prohibited. So that seems clear enough, right? Use pot in Washington and don't use it in Idaho. Maybe for U.S. citizens, but it's different for non-citizens. Possession of marijuana is still a federal offense and immigrants are breaking the law no matter where they get their pot. But what if you drive across the border? What if you get arrested for a so-called "Marijuana DUI" in either Washington or Idaho? You'll need to see a DUI marijuana attorney, that's what.
See an Immigration Attorney Before a DUI Makes Your License Go up in Smoke
If you are an immigrant and believe using legalized pot won't hurt your immigration status, think again. An immigrant who admits to marijuana use has already committed a crime in the eyes of federal law. Worse, a non-citizen can be easily misclassified as a drug abuser or drug trafficker depending on the details of the moment. So if you've been driving under the influence (DUI), it could mean immediate removal from the United States. So that's why it's important to keep in touch with a top immigration attorney! (And if you are a US citizen, a Marijuana DUI is a very serious offense, as well).
We understand this is a confusing time. Emerging laws for legalizing weed at the federal level are still be wandering the halls of congress, so maybe there's hope. Unfortunately, it won't help an immigrant who has already been found with marijuana-laced gummy bears. If you've been charged with pot possession, even in a legalized state, you need an immigration attorney to help get you out of the weeds. We can fight for your green card and keep your status off of the federal "drug offenders" list. Hopefully this post is being read before a non-citizen has purchased their first ounce of marijuana. If not, and the DUI has already occurred, contact our immigration attorney team to fight for your green card before it turns to ashes! And remember the problem of DUI affects both immigrants and US citizens, so don't be too "chill" if you're arrested. Call us immediately.