DUI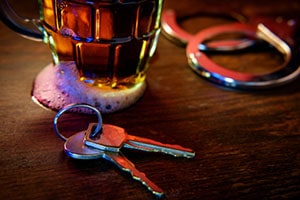 Driving Under the Influence (DUI) is a criminal charge that occurs when the police believe a person has operated a vehicle under the influence of intoxicating liquor, marijuana or any other drug. A DUI charge is a very serious situation and may impact every aspect of your life. A DUI may result in severe penalties such as expensive fines, incarceration, and suspension of driving privileges
If you or a loved one is facing a DUI charge, it is important to contact an attorney who knows the traffic code and DUI laws inside and out. Our law firm has extensive experience defending clients against DUI charges in both Washington and Idaho. We will help you through all aspects of the legal process such as arraignments, first appearances, discovery, pre-trial conferences, trial, and Department of Licensing administrative hearings.
In addition to the legal process, you have legal rights that must be protected, not the least of which is the right to be considered innocent until proven guilty. After law enforcement has accused a person of committing a crime, the prosecutor has the responsibility to prove it beyond a reasonable doubt. Our legal defense will ardently defend your rights and hold the prosecutors accountable to meet that very high burden of proof.
If you are arrested for DUI, you not only have the court case to deal with, but also an administrative suspension of your driver's license by the Department of Licensing. You have the right to an administrative hearing about your driver's license, if you act promptly following your arrest, it may even be possible to prevent the suspension of your license.
We treat each and every case as unique, and dedicate the time to fully investigate each client's case and prepare a strong defense by:
Reviewing the written police report
Reviewing any video surveillance of the DUI stop/investigation
Looking for inconsistency between the video and written police report
Determining whether the police officer had reasonable suspicion to pull the driver over
Analyzing the way in which the officer conducted the DUI investigation
Identifying if your rights were violated at any time during the DUI stop
If your rights were violated, or if the officer made a mistake, it is possible that certain evidence will not be able to be used against you in court.
We are knowledgeable DUI attorneys who care about you and your case.
We value your case. We stand committed to listening to your specific needs and situation. We work tirelessly to address and resolve them. We also provide clear communication in doing so because we want to ensure that you understand every detail of your case.
We Are The Law Firm You Can Depend On. Please contact us today and let us begin assisting you with your DUI defense – professionally, efficiently and effectively! Call (509) 891-4301 or (208) 667-0566.