Easy Choices: Advice From a Top Coeur d'Alene Immigration Law Firm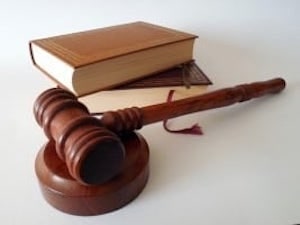 Choosing where to set down roots may be the first task of a legal immigrant coming to work near the border between Washington and Idaho. The question is, which is the better state to live in? Either state can offer legal permanent residents a wonderful lifestyle depending on their interests.
The Spokane Valley area tends to be more liberal and serves a diverse population. It has a metropolitan feel and is surrounded by lovely Washington suburbs. Coeur d'Alene on the other hand, is a bit more conservative and quiet. It offers a "homey" small town feel. It's also surrounded by farmland, lakes and forests for plenty of outdoor adventures. Both states boast fresh North American air and a decent real estate market. When factoring in any legal issues, such as state laws, choosing one place over the other might not make much of a difference.
As a top Coeur d'Alene Immigration Law Firm, we are frequently asked about the legal differences between states. There are a few. Marijuana DUI or personal injury cases can differ depending on which side of the boarder our clients happen to be in. One thing to remember, green card and visa issues are managed the same in any state you choose to reside. That's because immigration law is set at the Federal level. In order to strike a good balance, we've found that serving both federal and state legal issues is a big benefit to our clients.
Coeur d'Alene Immigration Law Firm is a Multi-Tasking Team of Experts!
Although a non-citizen can call us to manage an immigration case, there are plenty of times when they have other, state-level issues that need reviewing. Lucky for our clients, we handle both federal immigration cases and issues involving Washington and Idaho state law! Our Coeur d'Alene immigration law firm handles various types of state cases including; criminal defense, traffic tickets, DUI, disability and personal injury claims. How does this work? If you have a relative currently on family visa that is about to expire, we can manage it. If that same relative just received a traffic ticket in Idaho, we can help there too!
Both state and federal laws can be confusing. Our Coeur d'Alene immigration law firm has a team of experts who understand that. One legal permanent resident could easily be dealing with several problems at once. Maybe they are struggling with a state level problem like DUI or personal injury. There could also be a few issues at the federal level including processing a spousal visa or updating an H1-B. No matter where the legal responsibility lands, our Coeur d'Alene immigration law firm has a team ready to tackle the problem. With offices in both Spokane Valley and Coeur d'Alene, we're convenient to both states. (We're also known as one of the best Spokane immigration law firms ). So if you need a top lawyer to manage a legal problem at either a state or federal level, our professional immigration attorneys are ready to multi-task for you!