Elliott Law Group Announces New Page on Marijuana DUI Attorney Issues for Spokane, Spokane Valley, and Coeur d'Alene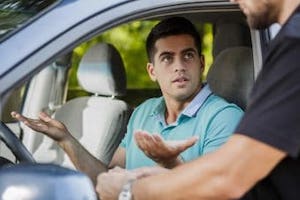 Spokane, Washington – April 25, 2018. Elliott Law Group is proud to announce a new informational page concerning marijuana DUI issues. Washington State and Idaho may share a border, yet marijuana laws and cultural tolerance can be very different. The new page is an Internet "first step" for someone who may be accused of so-called "Marijuana DUI" and looking for an attorney to represent him or her.
"It's going to take some time for the legal system to sort out rules about marijuana use, especially given how complicated correct testing is to determine the impact of marijuana on someone's cognitive abilities. Right now, things are very confusing," explained Lana Elliott, managing partner at the law firm. "That's why we've posted a new page specifically for those looking for marijuana DUI attorneys in Spokane, Spokane Valley, and Coeur d'Alene."
To review the new page posted by Elliot Law Group regarding marijuana and DUIs, please visit the website. Marijuana use may be legal in Washington State and yet illegal in Idaho; cultural norms may be different; and yet in both states "driving under the influence" is a serious allegation. It should be noted that the firm also has a page on DUI attorney issues both in Washington and in Idaho, cities from Spokane to Spokane Valley to Coeur d'Alene.
Lawyers for Spokane, Washington Help Locals Clear the Air on Marijuana DUI Charges
The legal use of marijuana or as it is often called, "cannabis," has begun to rise in America. States such as Washington have approved new laws legalizing recreational marijuana use . Neighboring states, like Idaho, however, have yet to legalize cannabis. Laws surrounding the use of marijuana can seem confusing including up to the issue of whether it is legal to drive after ingesting marijuana and what are the legal restrictions. Confusion prevails among the public, among law enforcement, and even to some extent in the law. It is not surprising, therefore, that Elliott Law Group has seen an uptick in inquiries from those seeking "marijuana DUI attorneys" in Spokane, in Spokane Valley, and even in Coeur d'Alene, Idaho. In order to better understand new cannabis legalities, it could be helpful to learn the rules from top immigration lawyers in Spokane, Washington.
For these reasons, Elliot Law Group has announced a new informational page specifically for marijuana DUI issues in Spokane. A new page highlighting the details about marijuana and DUI can help citizens understand the rules. New marijuana laws can seem foggy to citizens in Washington and Idaho. Reading the new page, and if accused, seeking out an attorney consultation can be important steps.
About Elliott Law Group
With law firm offices in both Spokane Valley, Washington, and Coeur d'Alene, Idaho, Elliott Law Group aims to be one of the top-rated immigration law firms in Spokane, Spokane Valley, Coeur d'Alene and all of Spokane, Okanogan and Kootenai Counties. Persons looking for not only an immigration lawyer but also a DWI / DUI attorney or perhaps a lawyer for defense against traffic tickets, can seek help. Areas of specialty include visa issues (including DACA), working as DUI defense attorneys or criminal attorneys (including marijuana DUI and traffic ticket charges), assisting with green cards or obtaining K1 (fiance) visas and citizenship in both Washington and Idaho. The firm has attorneys who are both Russian-speaking and Spanish-speaking attorneys and staff. Service areas include Brewster, Cheney, Airway Heights, and Moses Lake in Washington, as well as Post Falls, Coeur d'Alene and Sandpoint in Idaho.