Elliott Law Group, DUI Attorneys for Spokane, Washington, Announce Informational Page on Drunk Driving Issues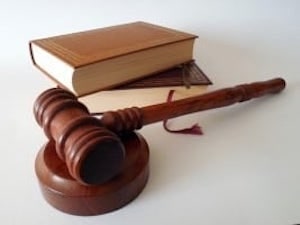 Spokane, Washington – July 30, 2018. The Elliott Law Group, a leading Spokane, Washington, law firm offering DUI defense attorney services, is proud to announce a new informational page on so-called "drunk driving." The page is meant to assist persons who are looking to locate a DUI attorney in Spokane, Washington, by providing basic information in both a desktop and mobile-friendly format.
"A DUI charge can do more than empty someone wallet, it can jeopardize the job of a family breadwinner," explained Lana Elliott, managing partner at the law firm. "Our new informational page helps people understand their rights if they are pulled over for DUI by the police in Spokane and are looking for a DUI attorney who can help them."
To access the new drunk driving attorneys page for Elliott Law Group, interested persons can visit Criminal Defense Page. The page provides details about D
UI/DWI charges in Spokane, WA and how to fight them. Driving under the influence of either alcohol or marijuana can result in expensive penalties and the loss of a driver's license. It could also be linked to a personal record and affect a person's job prospects. Lawyers skilled in representing both U.S. citizens and immigrants can consult about DUI charges. It should be noted as well that the law firm publishes an informational page on so-called "Marijuana DUIs" at Marijuana DUI page.
DUI Attorneys in Spokane Washington Explain the Price of Driving Under the Influence
Here is a background for this release. Spokane residents who have been pulled over for a DUI or so-called "drunk driving" may not realize handling a charge without legal support could end up costing more than a small fine. A DUI could affect the livelihood of a household breadwinner. A common job recruiting and hiring practice can include a background check, for example. DUI/DWI charges found on a permanent record and seen by prospective employers could cut an interview short. Losing the opportunity to earn an income could be devastating to a family, not to mention the hassle of being unable to drive legally for a short time or even permanently. Speaking to an expert team of DUI attorneys in Spokane, Washington, to fight a drunk driving accusation can make a difference.
For these reasons, Elliott Law Group has announced a new informational page for DUI attorneys in Spokane, Washington. The first step anyone should take if arrested for a DUI is to seek out the help of a DUI attorney. If a person or loved one has been charged with a driving under the influence, it can be important for loved ones such as spouses, adult children, or parents to seek advice from a skilled DUI/DWI defense lawyer. Penalties and jail time may not be the only repercussions from a drunk driving charge. Losing a job, or a career opportunity could happen and put a family in financial stress. The new informational page aims to help people on their mobile phones and desktop computers who may be searching to find a DUI attorney in Spokane, Washington.
About Elliott Law Group
With law firm offices in both Spokane Valley, Washington, and Coeur d'Alene, Idaho, Elliott Law Group aims to be one of the top-rated immigration law firms in Spokane, Spokane Valley, Coeur d'Alene and all of Spokane, Okanogan and Kootenai Counties. Persons looking for not only an immigration lawyer but also a DWI / DUI attorney or perhaps a lawyer for defense against traffic tickets, can seek help. Areas of specialty include visa issues (including DACA), working as DUI defense attorneys or criminal attorneys (including marijuana DUI and traffic ticket charges), assisting with green cards or obtaining K1 (fiance) visas and citizenship in both Washington and Idaho. The firm has attorneys who are both Russian-speaking and Spanish-speaking attorneys and staff. Service areas include Brewster, Cheney, Airway Heights, and Moses Lake in Washington, as well as Post Falls, Coeur d'Alene and Sandpoint in Idaho.