Elliott Law Group, Immigration Attorneys Serving Spokane and Coeur d'Alene, Announces Blog Archive for Immigration Law Issues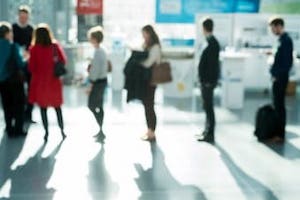 Spokane, Washington – May 31, 2018. The Elliott Law Group is proud to announce a new archive to its blog for the residents of Coeur d'Alene and Spokane who are interested in immigration law issues. As immigration attorneys, the law firm fields a lot of basic questions and the new archive makes an easy-to-use index of posts to the blog.
"Even when an immigration issue seems commonplace such as how to obtain a green card, each client is an individual and the details can prove that," explained Lana Elliott, managing partner at the law firm. "Our new blog archive helps the Spokane and Coeur d'Alene communities find immigration topics to be read online that are specific to them."
To access the blog archive for Elliott Law Group, interested persons, can visit Immigration Page. Legal topics may include the following: green card status, work visas, processing a family visa and DACA questions. Legal issues affecting both U.S. citizens and legal permanent residents might include the following: personal injury cases, marijuana DUI, traffic tickets and criminal defense. It should noted, of course, the blog posts can in no way be construed as legal advice. Persons looking for immigration attorneys in Spokane and/or Coeur d'Alene are urged to visit the website and then reach out for a confidential attorney consultation. Those seeking an informational page on immigration can visit Immigration Page.
Immigration Attorneys Tackle Immigration Issues for Coeur D'alene, Id, and Spokane Wa Locals
Here is background on this release. Locals seeking help from immigration attorneys in Washington and Idaho can find preliminary answers at the newly archived blog page. Issues concerning green cards, visas and personal injury cases can be perused (in general), and then for specific issues, the person can reach out for an attorney consultation on immigration.
Individual experiences can vary for local non-citizens seeking immigration attorneys in Spokane or Coeur d'Alene. One may need a green card renewed but another could require help with a DACA issue; one may be from Mexico, and the other from Russia; and one may be all by himself and the other may be part of a family group.
For these reasons, Elliott Law Group has announced a new blog archive for the residents of Washington and Idaho as a starting point on immigration issues. Blog post topics can range from visa issues to DACA situations all with a focus on local Washington and Idaho perspectives. At that point, locals seeking help from immigration attorneys in Coeur d'Alene, ID and Spokane, WA, can move beyond the blog to a one-on-one consultation.
About Elliott Law Group
With law firm offices in both Spokane Valley, Washington, and Coeur d'Alene, Idaho, Elliott Law Group aims to be one of the top-rated immigration law firms in Spokane, Spokane Valley, Coeur d'Alene and all of Spokane, Okanogan and Kootenai Counties. Persons looking for not only an immigration lawyer but also a DWI / DUI attorney or perhaps a lawyer for defense against traffic tickets, can seek help. Areas of specialty include visa issues (including DACA), working as DUI defense attorneys or criminal attorneys (including marijuana DUI and traffic ticket charges), assisting with green cards or obtaining K1 (fiance) visas and citizenship in both Washington and Idaho. The firm has attorneys who are both Russian-speaking and Spanish-speaking attorneys and staff. Service areas include Brewster, Cheney, Airway Heights, and Moses Lake in Washington, as well as Post Falls, Coeur d'Alene and Sandpoint in Idaho.