Elliott Law Group, Immigration Lawyers in Spokane, Washington, Release New Post for Finding the Best Immigration Attorney in Spokane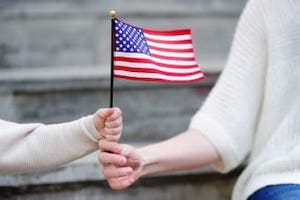 July 1, 2018 – Spokane, Washington. The Elliott Law Group, a highly rated team of immigration attorneys in Spokane, Washington, and Coeur d'Alene, Idaho, is proud to announce a new blog post for the Spokane, Washington, community. The post deals with the issue of finding the "best immigration attorneys" in Spokane by pointing out that a good match for one client isn't necessarily a good match for another.
"We know that sometimes the best person for a legal issue may not be the one who is the closest in physical proximity," explained Lana Elliott, managing partner at the law firm. "Our new blog post explains the value of going a little further to get the best immigration lawyers in Spokane, Washington, and working to find an immigration attorney that "fits" with one's personality and needs."
To view the new blog post on finding the best immigration attorney in Spokane, visit here. Details concerning the challenge of finding a top immigration attorney in Spokane, Washington for specific situations can be reviewed as well at Immigration Page. An expert lawyer skilled in all immigration issues including DACA, Green Card, and Visa processes may be the right one for a unique situation. The reality is that there is no single "best" immigration attorney in Spokane but rather each client is advised to do their homework and find one that fits one's needs the best.
The Best Immigration Lawyers in Spokane, Washington, is a Unique Match
Here is background on this release. Choosing the right immigration lawyers in Spokane, WA may come down to individual legal needs. The right lawyer for a family may require going a little further to get the best help for complex immigration issues. Individual expression may be one of many reasons why a person moves to the United States, for example. In another case, an artist may have been silenced by a dictatorship in another country. An entrepreneur might not have been able to run a business safely in a city run by organized crime yet may have substantial assets to invest in a US business. Each reason for gaining a visa or green card to America can be unique; each family situation is unique as well. Choosing an attorney specialized in immigration law and other legal topics may be a smart strategy. If a non-citizen requires a top immigration lawyer in Spokane, WA, choosing the right fit may be as important as more "objective" measurements. Going beyond one's local neighborhood to find the right immigration team can be advised.
For these reasons, Elliott Law Group has announced a new blog post. The best immigration lawyers in Spokane, Washington, in summary, may not be the closest in physical proximity but rather the closest in fit between a client and the attorney.
About Elliott Law Group
With law firm offices in both Spokane Valley, Washington, and Coeur d'Alene, Idaho, Elliott Law Group aims to be one of the top-rated immigration law firms in Spokane, Spokane Valley, Coeur d'Alene and all of Spokane, Okanogan and Kootenai Counties. Persons looking for not only an immigration lawyer but also a DWI / DUI attorney or perhaps a lawyer for defense against traffic tickets, can seek help. Areas of specialty include visa issues (including DACA), working as DUI defense attorneys or criminal attorneys (including marijuana DUI and traffic ticket charges), assisting with green cards or obtaining K1 (fiance) visas and citizenship in both Washington and Idaho. The firm has attorneys who are both Russian-speaking and Spanish-speaking attorneys and staff. Service areas include Brewster, Cheney, Airway Heights, and Moses Lake in Washington, as well as Post Falls, Coeur d'Alene and Sandpoint in Idaho.