Elliott Law Group, Immigration Lawyers Serving Spokane, Washington, Announce New Post on the Value of a Spanish-Speaking Legal Team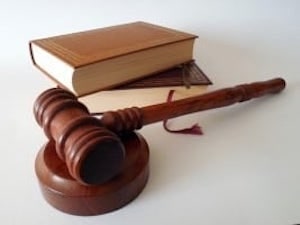 Spokane, Washington – June 7, 2018. The Elliott Law Group, a team of dedicated immigration lawyers servicing Spokane, Washington, is proud to announce a new blog post on the value of a Spanish-speaking immigration law firm team. The post reaches out to the Spanish-speaking community and advocates for an attorney / client relationship built on a mutually intelligible language.
"We find that while our clients are eager to learn the English language, they can still struggle translating many issues surrounding their immigration status," explained Lana Elliott, managing partner at the law firm, which has offices in Spokane Valley and now in Coeur d'Alene, Idaho. "It is key that our Latin American clients understand exactly what we are saying, so that's why we have Spanish speaking team members on staff."
To read the new blog post from Elliott Law Firm please visit here. For an in-depth look at the immigration services their attorneys provide with offices in both Spokane Valley, Washington, and Coeur d'Alene, Idaho, please visit the website.
The law firm offers a diverse legal team of immigration lawyers and staff in Spokane serving the Washington and Idaho community, who have the ability to communicate in Spanish, English, and Russian.
Good Neighbors: Immigration Lawyers in Spokane
Here is the background for this release. Immigrants from various Latin American countries may have found opportunities in the states of Washington and Idaho. Adjusting to a new culture could be easier than learning the English language. Listening to legal advice from an team member speaking Spanish may be helpful in sorting out complex immigration issues. Speaking to an immigration lawyer in Spokane about a green card could be difficult if only English is used.
For these reasons, Elliot Law Group has announced a new blog post for the Spokane and Coeur d'Alene community. A diverse workforce in the states of Washington and Idaho can benefit from sharing the same language. If a Mexican immigrant has decided to learn English, it may be helpful, but not enough to keep communication clear. If staff at a law firm in Spokane can speak Spanish, both parties can benefit. Mexican non-citizens searching for immigration lawyers in Spokane can receive communication assistance in both English and Spanish. Details concerning work visas, family visas, DACA issues and green cards could be clearer if a native language is used. An immigration lawyer in Spokane can prove to be a good neighbor by speaking multiple languages in the community.
About Elliott Law Group
With law firm offices in both Spokane Valley, Washington, and Coeur d'Alene, Idaho, Elliott Law Group aims to be one of the top-rated immigration law firms in Spokane, Spokane Valley, Coeur d'Alene and all of Spokane, Okanogan and Kootenai Counties. Persons looking for not only an immigration lawyer but also a DWI / DUI attorney or perhaps a lawyer for defense against traffic tickets, can seek help. Areas of specialty include visa issues (including DACA), working as DUI defense attorneys or criminal attorneys (including marijuana DUI and traffic ticket charges), assisting with green cards or obtaining K1 (fiance) visas and citizenship in both Washington and Idaho. The firm has attorneys who are both Russian-speaking and Spanish-speaking attorneys and staff. Service areas include Brewster, Cheney, Airway Heights, and Moses Lake in Washington, as well as Post Falls, Coeur d'Alene and Sandpoint in Idaho.