Elliott Law Group, Leading Immigration Lawyers in Spokane Washington, Announce New City-Specific Page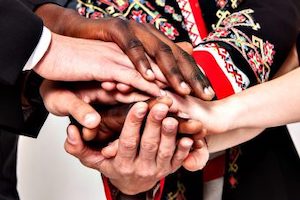 Spokane, Washington – April 17, 2018. The Elliott Law Group, leading immigration attorneys servicing Spokane and Spokane Valley in Washington as well as Coeur d'Alene in Idaho, is proud to announce a new page focused on Spokane, Washington, and services relevant to that community, including immigration, DUI / DWI, and traffic tickets. While the law firm is technically located in Spokane Valley, Washington, it services many clients looking for some of the best immigration attorneys in Spokane.
"People might not even notice where Spokane ends and Spokane Valley begins," explained Lana Elliott, managing partner at the law firm. "Our new city-specific page focuses on Spokane, so that through the Internet, we can better reach out to that client base as they seek for immigration, DUI / DWI, and traffic ticket attorneys."
Interested persons can review the new informational page on Spokane on the website. There, they can browse the key practice areas of the law firm, namely: immigration, visas, DUI / DWI, and traffic tickets. The firm can also act as criminal defense attorneys. The new page includes driving directions from Spokane as well as a factoid about the city. In this way, it acts as an easy Internet brochure so that anyone in Spokane who is seeking to find an attorney can quickly get educated as to what the firm has to offer, reach out for a phone consultation, and even get easy driving directions from Spokane to the law firm.
Immigration Lawyers for Spokane, Washington
With Spokane having a population of approximately 250,000, and Spokane Valley having one of approximately, 100,000, the combined cities form the second-largest area in Washington State, after the Seattle / Tacoma region. The area is home to many immigrants, and accordingly many who seek legal representation from the best immigration attorneys in Spokane. It is no accident that Elliott Law Group has obtained a reputation as one of the best law firms for these issues in Eastern Washington. Indeed, with law offices not only in Spokane Valley but no in Coeur d'Alene, Idaho, the firm services those people who either live or reside in nearby Idaho. Accordingly, the firm has a city-specific page on Coeur D'Alene.
If a non-citizen living in the Spokane Valley needs to renew a green card or manage a visa it might appear to be difficult. A local area resident could believe it requires driving a long distance to receive support from an expert immigration attorney. It may be important to learn, therefore, that a top team of immigration lawyers in Spokane Washington can be found close by. Up-to-date details regarding green card, work visas or permanent residency status can be reviewed with the assistance of a trained lawyer. The new page explains that answers can be located closer than one might think.