Finding a DACA Lawyer in Spokane: Thoughts on Deferred Action for Childhood Arrivals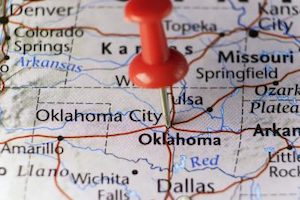 DACA or the "Deferred Action for Childhood Arrivals" has very much been in the news lately as the Republicans and Democrats in Washington argue over immigration policy in the United States. Indeed, we've received an increase in inquiries looking for a so-called "DACA lawyer" here in the Spokane and Coeur d'Alene areas. Why? Well, because of the anxieties around DACA and immigration status among immigrant communities in Spokane, Spokane Valley, Brewster in WA, and even Coeur d'Alene, Post Falls and Sandpoint in Idaho. At the time of this writing, no one really knows that will happen with the DACA program or with people covered so far by DACA.
If you are covered by DACA or have a loved one who is, you may be following the legal wranglings in Washington with great concern. As of this writing, the extension of DACA has very much become a political football, and no one really knows what the legal outcome will be. But, step back from the political discourse about the so-called "Dreamers" or "DACA" persons, and let's look at the bigger picture of your immigration status.
Talk With an Immigration Attorney
Immigration, immigration status, and immigration laws are complex. We have many clients who come to us throughout Spokane, Okanogan, WA, and Kootenai, Bonner,ID,counties, who may have one family member who is a citizen, others who are on green card status, and still others who may be covered by DACA or not have any status at all. People who are called "undocumented" or "entered without inspection". Not to mention others who may be residing in a foreign country and seeking admission to the US on a K1 visa or the so-called "fiance visa." Your immigration status can be bigger, and more complex than DACA.
So while we watch the DACA debate in Washington with concern, we are more practical as people who live in Washington State (and not Washington, DC) seem to be. The first step is a consultation with one of our immigration attorneys either in our Spokane Valley, WA, or Coeur d'Alene, ID offices or at least over the telephone. We need to gather some facts about your immigration status and history, first, before we can compare those facts against available legal opportunities when it comes to immigration. Yes, DACA is important and yes, you may want a good "DACA lawyer," but we recommend that you look more broadly for an immigration lawyer working in the Spokane or Coeur d'Alene areas who can evaluate your status and help you proceed only legal routes.