Finding the Best Immigration Attorney in Spokane and Spokane Valley: Going the Extra Mile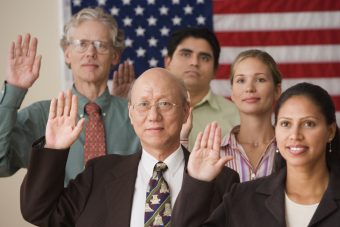 It's always nice to "know a guy" or "know a gal" nearby when you need help, especially here in busy Spokane and Spokane Valley, Washington. Have a leaky faucet? Call the local plumber who's been around for forty years. Did your smartphone's screen crack? There's a woman down the street who can replace if for a small fee. Local "fix it" people in Spokane can gain a reputation as being the people to go to in a community. In many cases, that can be true and very convenient! If you are dealing with a more complex issue, like renewing a green card or processing a visa for a family member, it make take going a little farther to get the job done properly.
Choosing quality over proximity may be the right move for non-citizens needing a top immigration attorney in the Spokane and Coeur d'Alene region. The legal expert down the street might be known as the "green card lawyer" but isn't as knowledgeable about specific DACA issues. That could be problem. If the local plumber doesn't fix the faucet right, then maybe you're out a few bucks but at least you can contact someone else. If your immigration attorneys don't process your family visa properly, someone can be deported. Finding a legal team with experience in several different areas of immigration law can be worth the extra effort. Our goal is to be the best immigration attorneys in Spokane by working one client at a time – to listen, to know the facts, to know the law and to do everything in our power to be the best attorneys for your case.
Northwest Locals go Outside Their Comfort Zone to Find the Best Immigration Attorneys in Spokane and Couer D'alene
We have lots of people who come from all over Washington and Idaho to meet with our expert legal team. Yes, we manage simple immigration issues like renewing green cards, but our wheelhouse is much bigger. For instance, if there are children in the home who immigrated with you years ago, a DACA issue could come into play. It's important to know that when our immigration attorneys meet with you we are prepared to go beyond the basics. A thorough overview of not only your immigration status, but those of everyone in your household can be analyzed as well. Our immigration attorneys manage various types of visas from spouses to corporate or student and trainees including; H1-B, L-1, K-1 and K-3.
Sometimes a local immigrant needs more than a green card renewal. Maybe a family member has received a traffic ticket in Coeur D'Alene and doesn't know how to handle it? The answer will require more work than processing a bit of paperwork. What if a relative on a visa has been injured in an accident on a Spokane road? The lawyer down the street may not compare to a skilled team of immigration attorneys with experience in personal injury cases as well as green card renewals. Although seeking legal support from someone around the corner can be "comfortable", it might not be effective. If you need help with an immigration issue, going the extra mile to meet with the best immigration attorneys in Spokane and Couer D'Alene is worth it!