Five Cities That Remain Friendly to Immigrants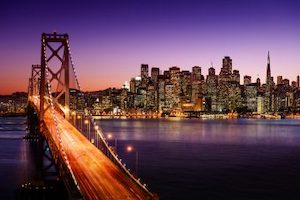 President Trump and his administration have cracked down on immigration enforcement, sending worry through the immigrant community, their families and loved ones. While some cities are actively assisting the administration in detaining those who have come here from other countries, other cities are rolling out friendly policies and attempting to attract newcomers. Five of those cities are listed below.
1. San Francisco
The city in California may have a higher-than-average cost of living, but it is one of the friendliest to immigrants. The city has received federal attention due to its policies that limit cooperation with immigration officials.
2. Chicago
Another sanctuary city, Chicago has a decent minimum wage, affordable cost of living and municipal ID program. The city welcomes newcomers to its neighborhoods, even offering legal assistance to those who may need it.
3. New York
New York has historically been friendly to immigrants and maintains that attitude today. Cooperation between police departments and ICE officials is limited.
4. San Jose
This city in California has programs designed to assist immigrants, regardless of their current status. Immigrants who face deportation and have not committed serious or violent crimes are offered free assistance.
5. Baltimore
The city has a goal of increasing its population by 10,000 over the next 10 years and is focusing on attracting immigrants. Police in this city are prohibited from asking people about their immigration status.
If you need assistance with an immigration issue for yourself or a loved one, please reach out to our office. We understand current law and how it may affect you, and we are here to provide the help you need.