High Court Upholds Travel Ban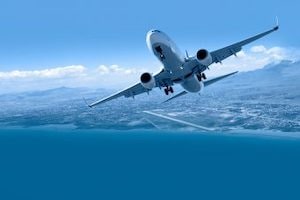 It was up in the air whether or not the Trump Administration's travel ban would be upheld and we now have the answer, at least temporarily: Yes. The Supreme Court gave its permission to restrict new entry into the United States from six nations that have Muslim majority populations. Even those people with families or employment in the country can be kept out for now.
Two of nine judges dissented, meaning that the ban will be in place. The current ban is the third draft and only Justices Ruth Bader Ginsburg and Sonia Sotomayor denied to approve the ban. While the Court did allow the ban, they did not go so far as saying whether or not it was legally valid. It is likely that the Court will review the ban again and issue new opinions after two cases make their way through federal appeals courts.
If the cases make their way through federal federal court quickly, they could be heard before the Supreme Court's current sitting term ends at the end of June. In the federal cases, attorneys are contesting only the restrictions put in place on persons from Chad, Iran, Libya, Somalia, Syria and Yemen. There is no challenge to restricting entrance for nationals of North Korea or Venezuela.
If you need assistance with immigration issues, reach out to our office. We will review your case and advise you of your legal options. Call today to schedule a case evaluation and let us discuss your legal rights with you and your family.