How Much Does it Cost to Hire a Spokane Immigration Attorney?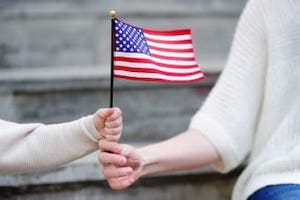 People ask what it costs to hire a Spokane immigration attorney, and the answer has to be "it depends". It depends on a lot of variables: for instance, is this just for one person or an entire family? The best way to find out is to come in for a free consult so that we can get an idea of your problems and then we can give you an idea of the sorts of costs involved.
Immigration is a very broad area, and it covers all of the laws of the government that control immigration, the state, and deportation of people who are not US citizens. We are immigrants ourselves, so we know first hand the problems that can arise when you are dealing with immigration law, and we work very hard to get the right result for you. We are fluent in Spanish and Russian, as well as English, so if you have very little English it is no problem.
Immigration problems can cover everything from business and pleasure visas, student and spouse visas, to extension of status, adjustment of status, naturalization and citizenship – the so-called "green card". As one of the top immigration law firms in Spokane County we are getting more and more inquiries from people with immigration problems, and we cover not just Spokane County, but Washington State, and Idaho also. So if you need a Spokane immigration attorney and you live in Coeur d'Alene or Post Falls, our firm is only a very short drive away. You can make an appointment to come into our office, or you can have an initial consult with one of our specialist attorneys by phone or Skype.
Services Include Visas of all Types
Our services cover immigrant visas including spousal visas, employment visas, and family-based visas. We also handle non-immigration visas such as those for students and trainees, spouses and fiancés, temporary workers, exchange program participants, and specialty occupations. Other issues include citizenship, the Deferred Action for Childhood Arrivals program (DACA), adjustment of status, and asylum.
We can make arrangements for our specialist Spokane immigration attorney to represent you in a Citizenship and Immigration Services office, in an Immigration Court, and in litigation if necessary. Many of our clients are seeking help with a green card for permanent residency status or for naturalization to become a US citizen.
As immigrants ourselves we completely understand the stress that worries about immigration status and/or possible deportation can cause and we truly care about helping you. We understand the immigration laws perfectly, and we have a great record of success in handling immigration cases.
For your free initial consult, please call us on (509) 891-4301 or email info@elliottlawgroup.com.