If You are Accused of Drunk Driving in Washington or Idaho, You are Entitled to a Vigorous Defense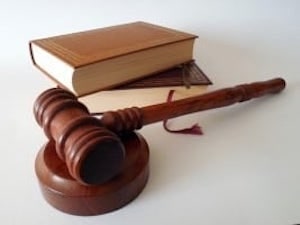 Drunk driving is NEVER a good idea, but nonetheless if you are arrested and charged, then the law says that you are entitled to a vigorous defence. You are not guilty until proven.
As the leading drunk driving lawyers in Spokane and Coeur d'Alene, at Elliott Law Group we defend people charged with drunk driving in both Washington State and Idaho on a daily basis.
We know what a damaging effect being charged with drunk driving can have, not just on the individual charged, but on their families as well. Depending on the level of the crime, you can easily end up spending time in jail, and not just for a few weeks, but for a couple of years.
One could argue that it was perhaps not a pre-meditated crime such as burglary or murder, but that is not the point. It is still listed as a crime, which is why you need drunk driving lawyers in Spokane, Washington, like Elliott Law Group to defend you and fight vigorously on your behalf. If the case is proven, you are then a criminal for the rest of your life.
The Law Entitles You to a Defense Even in a DUI Case
The fact of the matter is that, whether you were actually over the limit or not, the law entitles you to a defense, and to a defense attorney who works on DUI cases here in Spokane. The better news is that officers have to follow a strict procedure and they very often make mistakes. That is not unusual – everybody makes mistakes during their lives, and police officers are no different from the rest of us on that level.
As drunk driving lawyers in Spokane, Washington, our job is to examine every single little aspect of the case with the simple intention of finding any possible moment at all when the officer did not follow the procedure according to the law. From that point of view, how much you had or had not had to drink is irrelevant. The law is concerned with the correct procedure, and at Elliott Law Group so are we.
An officer can make a very simple mistake and not even notice that he has done so at the time, but if we can find that he has, then there is every chance that we can have the charges against you dropped. That is our sole purpose when acting on your behalf in a drunk driving case: to get the charges against you dismissed. This can be vitally important, because if the case goes against you it can mean that you finish up in jail. So if you have been arrested on a charge of drunk driving, talk to us urgently. It can make a very big difference to your case.