Immigrant Processing Taking Longer Than Normal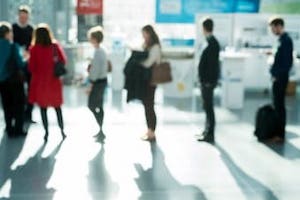 Becoming a United States citizen has never been quick or necessarily easy. Those who choose to become citizens of the country typically wait an average of five months for the process to be completed. Today, people are waiting closer to nine months, according to the National Partnership With New Americans.
Experts say that the increase in processing time may be attributed to the increase in naturalization applications that has occurred since President Donald Trump took office. In the past year, more than one million people have applied for citizenship. The number of people who have applied for citizenship is up 11 percent from 2016.
Some immigration proponents believe that the rise in applications is due to the crackdowns that have occurred within the new administration. Some of those who have applied to become citizens have had green cards for decades. Those people now may feel as though green cards don't offer enough protection.
Many of those applicants are getting worried about the long processing time. They are concerned that the longer they wait, the less likely they are to be approved. That is not necessarily the case, say a worker with the National Immigration Forum. Applicants are urged to see the process through.
If you need assistance with immigration matters, please reach out to our office. We will help you schedule an appointment for a case evaluation at which point we will advise you of your legal rights. We have been assisting people in similar situations for years and are ready to put that experience to work for you.