Immigrant Released by Judge After Light-Rail Encounter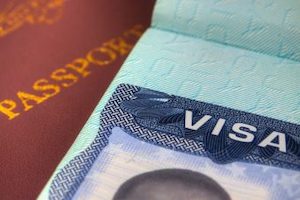 An immigrant found himself facing deportation after a run in with a Metro Transit officer in May. The altercation in Minneapolis was highly publicized, shedding light on how some people are treated when others believe they may not be from this country.
According to reports and a video of the incident, an officer asked the man if he was in the country legally. The incident led to a new regulation for the Metro Transit that prohibits officers in most situations from asking about a passenger's immigration status.
Originally, the male immigrant from Mexico was tased and then arrested. He was charged with obstructing an officer, fare evasion and giving a false name. Those charges were ultimately dropped. The man was taken into custody by ICE after his arrest.
The man says that he was robbed and assaulted just days before his encounter on the train, but didn't report the crime. A judge granted him a $5,000 bond, which he is expected to post thanks to several donations, and an attorney has taken on his case pro bono. The attorney will be helping the man to apply for a U visa. These visas are reserved for immigrants who have been victims of crime, and the number of applications has risen in recent years.
If you need assistance with a visa application in Washington state, reach out to our team of experienced immigration attorneys. We will review the details of your unique case and advise you of your legal options under current immigration law.