Immigrant Smuggling Proves Dangerous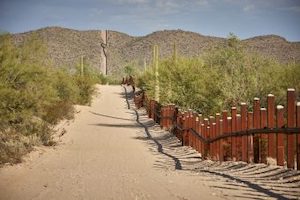 Nine people were found dead in the back of a tractor trailer in what authorities are calling immigrant -smuggling gone wrong. The incident occurred in San Antonio, Texas on July 23. The tractor-trailer was found outside of a Walmart in the hot summer heat.
According to reports, nine people were found dead and 20 others were rescued. Those rescued were suffering with heatstroke and extreme dehydration. An official told reporters that 17 of those rescued were suffering with injuries that could be called life-threatening.
Authorities were called to the Walmart parking lot and found eight people to have passed away inside of the truck. The ninth person died at a local hospital. The people in the truck, according to officials, were hot to the touch and there was no sign of them having been provided with water. Officials also said there was no working air conditioning in the truck.
Witnesses that spoke with officials said that there may have been as many as 100 people in the truck at one point in the journey. Some of those people escaped. It is believed that the people are from Mexico, and four appeared to be minor children. It was unknown where the truck's final stop was meant to be.
The driver, a man from Clearwater, Florida, was arrested and taken into custody. It is expected that he will receive multiple charges. The U.S. Homeland Security Department has taken the lead in the investigation into the incident.
If you need assistance with immigration issues, please reach out to our office. We have extensive experience in this legal area and we are ready to put our knowledge to work for you. You have rights regardless of your status in this country.