Immigrants Held Behind Bars Illegally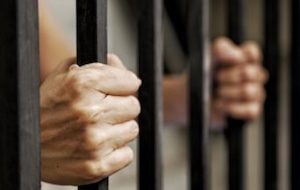 It's believed that immigrants are being held in custody illegally due, in part, to a national immigration policy that isn't clear. Some advocates and attorneys are claiming that immigrants' Fourth Amendment rights are being violated in Ohio.
According to reports, Hamilton and Brown Counties, both in Southern Ohio, held undocumented immigrants longer than the 48 hours that citizens are held for the same charges. This allowed the immigrants to be taken into custody by federal officers, who could then begin the deportation process.
The issue that has come to light is that U.S. Immigration and Customs Enforcement (ICE) asked local jails in the area to hold the undocumented immigrants for longer than 48 hours. Advocates met with Sheriff Jim Neil of Hamilton County to discuss the problems. An attorney who represents immigrants attended the meeting and said that employees of the sheriff's department would receive training on the policy.
One example cited was an undocumented immigrant who had been arrested for driving without a valid license. He was held in custody on an ICE detainer even though his bail had been posted. He was then eventually deported to Guatemala. Advocates say that if the man had been released as policy dictates, he may have been able to hire an attorney and avoid deportation.
If you need assistance with immigration issues, reach out to our team of experienced attorneys. We will review your case and advise you of your legal rights. We understand current national policy and we know how to protect you. Call our office today.