Immigrants' Social Media Data to be Collected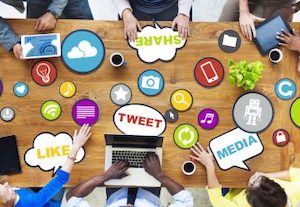 You may have been advised numerous times to be mindful of what you post on social media. This may not be more important for anyone more than it is for immigrants to the country. As part of what is being called more effective screening, social media data from immigrants entering the United States will be collected. Privacy advocates are concerned about what this could mean and believe that it will do little to protect the interest of national security.
Starting October 18, the Department of Homeland Security will begin to collect additional data on immigrants. Any green card holder, naturalized citizen or immigrant entering the country will have social media data collected and placed in their immigration file. It is not clear whether the collection will occur only during the application process or continue after papers have been issued.
The data collected, according to the agency, will be that which is publicly available on the Internet and commercial data providers — such as on social media. It will also be collected from public institutions, public records and interviewees. Proponents of this action expressed concern over how that information would be used. There is also concern that the data collected would include that of private citizens who confer with immigrants.
If you or a loved one need assistance with immigration issues in Washington or across the country, our experienced attorneys are here for you. Reach out to our team today to schedule a case evaluation. We will review the details of your case and advise you of your legal rights.