Immigrants Stranded by ICE as Hurricane Rolled In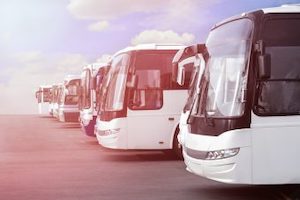 U.S. Immigration and Customs Enforcement (ICE) is under fire for reportedly leaving 50 women and children in a bus station in downtown San Antonio as Hurricane Harvey rolled in. The agency is defending its actions, saying that the women and children were given bus tickets and itineraries.
ICE is saying that it maintained contact with officials to ensure buses would be available despite the mounting weather. Bus transportation was confirmed when the immigrants were left at the station, according to ICE. Ultimately, the families were stranded when buses were canceled. They were taken to a local church to await the restoration of Greyhound services.
It is being reported that State Representative Lloyd Doggett contacted ICE officials, telling them not to drop the immigrant families off. It is said that ICE assured the government official that the immigrants would not be left alone for long. ICE did not tell reporters whether or not they knew the buses had been canceled when they left the families behind.
An official speaking on the terms of anonymity said that ICE has no control over immigrants when they are dropped off. Those families could have altered or canceled their bus trips altogether. The agency considers that the people are no longer in custody once they are dropped off and handed tickets.
If you need assistance with an immigration issue, reach out to our attorneys. We have knowledge and experience that we are ready to put to use for you and your family. Call us today to schedule an appointment with one of our lawyers.