Immigration Arrests Up Under Current Administration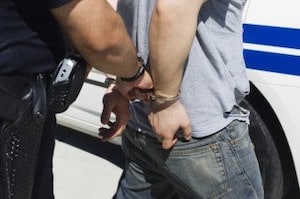 A recent report has shown that, in President Donald Trump's first 100 days in office, more than 41,000 illegal immigrants were arrested by U.S. Immigration and Customs Enforcement. On average, that is more than 400 immigrants per day. That is an increase of over 37 percent over the same time last year.
While many of the people arrested were taken into custody due to violent offenses, the largest increase in arrests were immigrants with no criminal convictions at all. In President Trump's first 100 days, nearly 11,000 immigrants who had never been convicted of a crime were arrested. In the same time period last year, just over 4,200 immigrants with no criminal convictions were arrested.
Immigration officials say they have been able to conduct more arrests because the current administration has loosened restrictions and, therefore, offered more latitude for officers to do their job.
Perhaps surprisingly, deportation rates are actually down about 12 percent this year compared to the same time last year. During the current administration's first 100 days, just over 56,000 immigrants have been deported. This phenomenon is attributed to two factors. One, there is a backlog in immigration courts across the country. In addition, the deportation for some immigrants who have committed crimes is sometimes longer, since they are serving sentences in jail.
This crackdown on illegal immigrants is a sharp departure from the previous administration. While President Barack Obama lobbied for an easier road to legal residency for the estimated 11 million illegal immigrants in the US, President Trump has instead focused on deporting those same immigrants. However, part of this effort has led to parents who are illegal immigrants being deported, even though their children are protected by deferred Action for Childhood Arrivals (DACA) laws.
Immigrants who are facing deportation have legal options. If you are worried that you or a family may be deported soon, contact the Washington immigration attorneys at Elliot Law Group today for a consultation.