Kate's Law Set for a Vote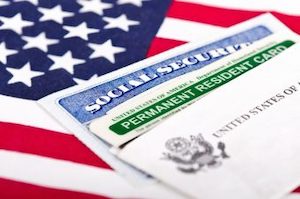 Kate's Law was in the House of Representatives last week, waiting to be voted upon. The bill would enhance the penalties for those persons who have been convicted of a crime and deported from the United States and choose to reenter the country illegally. News updatesindicated that the bill was passed.
The bill was introduced in 2015 but failed to advance. The bill is one of two that was headed for a vote in the House. The other, "No Sanctuary for Criminals Act," would make it impossible for sanctuary cities to secure federal grants. The bill would also allow crime victims to sue cities if the crime was committed by an undocumented immigrant.
Kate's Law is the result of a young woman having been shot and killed. The person convicted of a crime was not in the country legally. He had been arrested and served prison time for other crimes prior to the shooting. Some civil rights groups are calling the bill shortsighted. Opponents say that passing the bill and making it law would add to the misconception that undocumented immigrants are criminals.
Proponents of the bill say that it is about increasing public safety and restoring the rule of the law. Wording in the bill says that if a deported person reenters the United States with either a felony conviction or three misdemeanor convictions on their record, they face up to 10 years in prison. The same goes for anyone who has been deported three or more times.
If you need help with immigration issues in Washington state, please reach out to our office. We are experienced with immigration law and understand that this is a stressful time for you. Your case will be handled courteously and professionally.