Latest Updates for DREAMers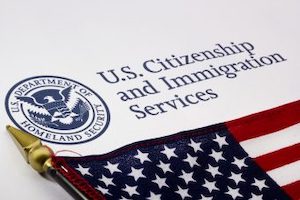 In the newest update for the "DREAMers," or young immigrants dependent on Obama's DACA program, President Trump has announced a bipartisan meeting to take place this upcoming week in order to discuss the next steps in immigration reform. Republican senators have been confident in their statements that a deal is fastly approaching, hopefully by the end of the month.
The goal is to protect the nearly 700,000 DREAMers in the United States who were brought here as children; however, there are still complications ahead. One of the biggest is the Republican push to diminish "chain migration," which could affect the parents of DREAMers. Some Republicans are also pushing to include funding for heightened immigration enforcement in legislation regarding the DREAMers. Another is the fact that a Senate deal could still be opposed in the House of Representatives.
This bipartisan meeting follows President Trump's September announcement that he would be ending the Deferred Action for Childhood Arrivals program, a decision which initially faced a lot of backlash. Unless a resolution is reached by March, these young immigrants could be facing deportation. It is hoped that Trump will provide specifics on his intentions for heightening border security and changing the legislation for DREAMers at this meeting.
If you or a loved one is facing immigration issues, reach out to our law office today . We will review your case and help you establish your next best. Call us today to schedule a case evaluation, and let us discuss your legal rights with you and your family.