Leading Spokane DUI Attorneys, Elliott Law Group Announces New Blog About DUI Attorneys and the Value of Advocacy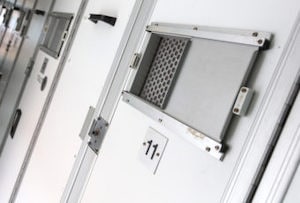 Spokane, Washington – October 31, 2018. The Elliott Law Group, a professional team of DUI attorneys in Spokane, Washington, is proud to announce a new blog post on the importance of advocacy when it comes to so-called "drunk driving" cases. Residents of Spokane Washington may not be aware of the consequences for a DUI offense, until they are charged. When they or a loved one is accused of "drunk driving," that is the best time to reach out to a DUI attorney in Spokane.
"People, including employers and others, might see very different offenses in the same light, even if, in reality, a DUI charge isn't as serious as other felonies such as murder or arson," explained Lana Elliott, managing partner at the law firm. "Yet a DUI charge in Spokane is a very serious matter, and it behooves a person who faces an accusation to seek a DUI attorney who works in Eastern Washington and especially Spokane."
To find the new Elliott Law Group blog post for drunk driving offenses, interested parties can visit here. Those who want more information on finding a DUI attorney. With an office in Spokane Valley and one in Coeur d'Alene, Idaho, Elliott Law Group serves people in both states. The law firm even has an informational page on so-called "Marijuana DUI". Finally, the law firm has launched a new website focus specifically on DUI attorney issues for Spokane, Washington. In all cases, persons who may be facing a DUI are urged to reach out to an attorney for a consultation.
DUI Attorneys who Advocate for Local Spokane Residents
Here is a background for this release. A drunk driving charge can include various types of DUI offenses. If a driver has been pulled over by a Spokane police officer and fails a sobriety test, it can mean immediate arrest. A Washington resident may think the harshest penalty will be one night in jail. A DUI defendant might not realize the punishment can also include losing a driver's license, community service, a significant rise in insurance rates, and even a felony on their record. Speaking to a DUI attorney skilled in fighting a drunk driving charge might help keep a driver's license valid and lower other penalties.
For these reasons, Elliott Law Group has announced a new blog post for drunk driving offenses in Spokane, Washington. The blog notes the repercussions from a DUI offense. A Spokane local may not realize driving under the influence can be found in the same category as other felonies. A court of law may treat a DUI defendant with the same seriousness as murder or larceny. It can be important to contact a skilled DUI attorney to help advocate for a Washington resident. A top lawyer can help a judge gain perspective on a DUI accusation and help retain a valuable driver's license.
About Elliott Law Group
With law firm offices in both Spokane Valley, Washington, and Coeur d'Alene, Idaho, Elliott Law Group aims to be one of the top-rated immigration law firms in Spokane, Spokane Valley, Coeur d'Alene and all of Spokane, Okanogan and Kootenai Counties. Persons looking for not only an immigration lawyer but also a DWI / DUI attorney or perhaps a lawyer for defense against traffic tickets, can seek help. Areas of specialty include visa issues (including DACA ), working as DUI defense attorneys or criminal attorneys (including marijuana DUI and traffic ticket charges), assisting with green cards or obtaining K1 (fiancee) visas and citizenship in both Washington and Idaho. The firm has attorneys who are both Russian-speaking and Spanish-speaking attorneys and staff. Service areas include Brewster, Cheney, Airway Heights, and Moses Lake in Washington, as well as Post Falls, Coeur d'Alene and Sandpoint in Idaho.