Man Surprised by Arrest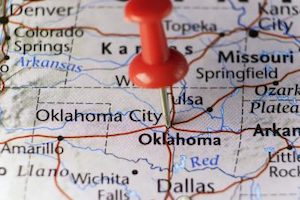 A man who has been in the United States illegally for several years was recently surprised by his arrest. According to reports, the man, originally from Mexico, has been arrested after he failed to appear for court hearing for the past three years.
The man was arrested at an immigration office in Oklahoma City. According to reports, the man had gone to the office to renew his work permit and was arrested. It is reported that the man illegally entered the country in 2002 through Arizona. In 2011, the man was stopped by police for a traffic violation. Immigration officers then attempted to obtain a deportation order.
That order was blocked by the man's attorney and the man was enrolled in an Alternatives to Detention program. It was in 2013 that an immigration judge ordered the man's removal from the country. The immigrant was granted a year's stay of removal shortly after. He was advised to report to immigration officials on August 13, 2014 and did not.
The gentleman was arrested by ICE officials for failing to follow through with court orders despite his having three children who are citizens by birth, one who has been given Permanent Legal Resident status, and two more children who are legally in the country under the Deferred Action for Childhood Arrivals (DACA).
If you are having a similar issue with immigration, please contact our office. We will review the details of your case and advise you of your legal options. Call today to schedule an appointment for a case evaluation so that we can begin to assist you as soon as possible.