Our Lawyers can Help With Immigration Law Whether You Live in Idaho or Washington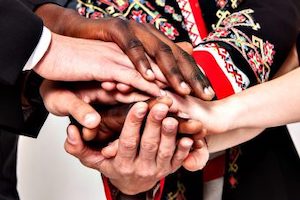 Borders are important. They matter. If, for example, you cross the border from America to Canada you literally change countries. It is only a few inches, yet before you even know it the American Revolution never happened and your mobile phone probably won't work!
Fortunately, crossing the border from Spokane to Coeur d'Alene, or the other way around, is not so dramatic. In this case federal law governs immigration, not state law, but as a Coeur d'Alene immigration attorney we can help you with any or all problems that you may encounter. With an office in Spokane, we're also known as the GOTO Spokane immigration law firm.
The simple fact is that immigration law is not simple. In fact, it is very complicated, and when you are having problems with it there is no way that you can possibly sort it out for yourself. You need an immigration law firm that specializes in immigration procedures and knows the way around the law in order to reach a satisfactory conclusion.
Immigration Problems Can Cause Serious Stress
We understand that immigration problems can cause serious stress for individuals and even for whole families, and as Coeur d'Alene immigration attorneys we do genuinely care about this. The first thing that we need to do is to have an initial discussion with you in order to establish the exact cause of your problems, because in most cases people have different issues. We can do this on a face-to-face basis or over the phone if you cannot get to one of our law firm offices in Coeur d'Alene or Spokane.
You may have an issue with immigrant visas including employment based visas, family visas, or spousal visas. You might have an issue with citizenship, asylum, adjustment of status, or the DACA program which is somewhat of a grey area after the Trump Administration canceled it last fall , but which was over-ruled by a District of Columbia judge at the beginning of the year. Don't worry: it may be a minefield, but we know the way through it.
Elliott Law Firm PLLC has been helping people with immigration problems for over ten years and our attorneys know every inch of the law, so you can be assured that whatever your problem we will be able to reach a satisfactory conclusion within the law as it stands. We are known throughout Washington and Idaho as among the best Coeur d'Alene immigration attorneys and with good reason. It is because we care and because we specialize. We do undertake some other work such as DUI cases, personal injury, criminal defense, and disability claims, but by far the greatest part of our work centers on immigration. So whatever your problem, call the office and we will set up an initial meeting.