Personal Injury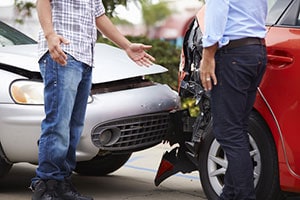 At Elliott Law Group our personal injury attorneys focus mainly on motor vehicle accidents. If you or a loved one has suffered an injury in a car accident or collision, our law firm provides care, compassion and dedicated service. We have a reputation for excellent representation. Due to our focus on motor vehicle accidents, we have the ability to resolve even the most complicated of cases. Our focus encompasses:
Car accidents
Truck accidents
Motorcycle accidents
Pedestrian accidents
Injuries to children
Major and catastrophic injuries including:

Back injuries, head and brain injuries, spinal cord injuries, vision and hearing injuries, and paralysis

Wrongful death.
Our attorneys and staff understand the uniqueness and seriousness within personal injury matters. We take the time to listen to your needs. We provide case options that are customized to your needs and situation. We take every measure to ensure that you understand the details surrounding your case. Our firm provides compassionate legal representation designed to protect your best interests while catering to, and truly understanding, your special circumstance.
Insurance companies are in the business to make money. It is good for the insurance company's bottom line to not pay or pay as little as they can. Our law firm strives to make our personal injury clients whole. We will fight and negotiate with negligent parties and their insurance companies to get you the compensation you deserve.
Depending on the facts of your case, you may be eligible for:
Property damage compensation
Compensation for medical expenses and lost wages
Compensation for pain and suffering
Quality of life compensation
Extended care compensation
We take the vast majority of personal injury cases on a contingency basis. A contingency basis means there are no upfront out-of-pocket costs to you. You only pay us if we get you compensation for your automobile accident or personal injury.
The Elliott Law Group provides dependable personal injury legal representation for the following counties:
Washington:
Spokane
Asotin
Lincoln
Ferry
Garfield
Pend Oreille
Stevens
Whitman
Idaho:
Kootenai
Benewah
Bonner
Boundary
Pend Oreille
Shoshone.
We Are The Law Firm You Can Depend On. Please contact us today and let us begin assisting you with your personal injury needs – professionally, efficiently and effectively! Call (509) 891-4301 or (208) 667-0566.