Republicans Propose "Hard-Line" Immigration Bill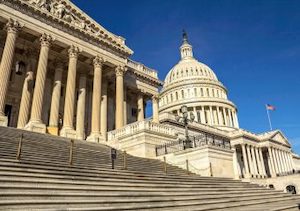 A controversial new immigration bill brought forth by Conservative House members is gaining attention due to the claim that government leadership expressed willingness to pursue the Republican-only bill in exchange for their votes to pass government funding. The bill is fronted by Bob Goodlatte, Raul Labrador, Mike McCaul, and Martha McSally, key committee and subcommittee chairs.
There is little hope that the bill will be able to pass in the House or the Senate, however. Democrats have nearly unanimously opposed it, as well as many less conservative Republicans.
The bill contains many contentious parts in its no-nonsense immigration approach. These include mandatory worker verification, focusing on sanctuary cities, changing asylum thresholds, and cutting legal immigration to the United States by 25%. The bill does offer DACA participants renewable work permits that last for three years. However, it does not allow for them to obtain citizenship.
Speaker Paul Ryan is working on forming a team to promote the bill within the House. According to a source close to the House, a vote on this bill can only happen if it gains enough votes for passage by the end of February, which is unlikely considering the high levels of bipartisan backlash it has received.
If you or a loved one is struggling with an immigration issue in the Spokane Valley area, we are here to help. Reach out to our team of experienced immigration lawyers today to schedule a consultation. We can advise you on your legal rights, and help you establish your next best steps.