Spokane Immigration Attorneys: What Matters is Not Location, Location, Location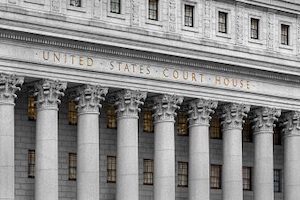 You may have heard the adage in real estate that what matters is "location, location, location." What realtors are getting at is that a home in a fancy neighborhood of Spokane may be worth quite a bit more than the same home in a less affluent home; indeed, even a smaller not-so-nice home in an affluent neighborhood may be worth more than a bigger home in a less desirable location. We love Spokane and its diverse and historic neighborhoods, from Hillyard to Logan, Minnehaha to South Perry, and even Browne's Addition (or should we say, especially Browne's Addition?). Spokane isn't a huge city, but it has quite a diverse set of neighborhoods and these days there is a lot of rebuilding and revitalization going on. If you had told us in 1983 that the downtown would be where it is, today, well, we would not have believed you.
But as for our law firm, we're not technically in Spokane. We're in the neighboring city of Spokane Valley, Washington. It's of course the largest suburb of Spokane and surround the town of Millwood on three sides. It wasn't incorporated until 2003, so we're not exactly "old." The population is up there in the upper 90,000s. We love it, too!
What does all this have to do with immigration and with finding the best immigration attorney in Spokane? Well, it has a lot to do with it. While in real estate, it's "location, location, location," that rule does not hold true when it comes to finding the best immigration law firm in Spokane. In fact, the best immigration lawyer in Spokane might not even be, physically, if Spokane – if you see what we mean. The physical location of your lawyer and law firm isn't very important when it comes to immigration and to fighting for your rights with respect to immigration, Visa, and green card issues. The modern automobile was invented over one hundred years ago, to drive this point home, and one can drive from Spokane to Spokane Valley, or from Spokane Valley to to Spokane, in just a matter of minutes. It literally doesn't matter where "you" are or where "we" are.
So what does matter? Well, expertise for one. Our team of attorneys has a depth of experience with respect to immigration that few can match in Spokane. Second, many of our attorneys are immigrants themselves. And this is very important. This means that we "get it" from an empathetic level. We know what it's like to be a "stranger in a strange land" and to love the United States and want to live here, but to be befuddled at the very complex and obtuse policies and laws with respect to immigrants and immigration. Finally, our job as becoming the best immigration lawyers in Spokane is to work with each and every client as an individual. Whether we meet face-to-face at our law firm office in Spokane Valley, or we meet in Spokane perhaps at a Starbucks or at another attorney office, or whether we just talk on the phone… it doesn't matter. What matters is that we hear you as an individual and will work with you and your family to secure your legal immigration rights in the United States. The USA is a big country, and it is a nation of immigrants. Whether you are in Spokane or Spokane Valley is not at all the way to look at it.
Unless you're in real estate, but that's entirely another story. If you looking for an immigration attorney in Spokane, reach out to our office today for a free, initial consultation.