Spokane Immigration Attorneys Who Help 'Strangers in a Strange Land'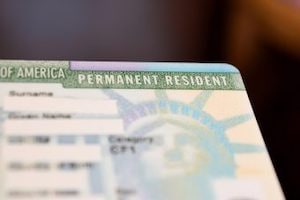 Opportunities are always here in America if you are willing to take a few risks. For citizens or permanent residents, that can mean moving from Ohio to Washington State to land that perfect job. It could require packing up and moving across the border from Idaho to Washington to raise your family in a specific community.
Taking risks to find a better life is normal, yet, moving from one state to another can also feel like you just landed in another world. Sure, people may speak the same language, but customs and behaviors can feel slightly "off" from what you're used to. For instance, maybe you used to grocery shop at Safeway and now that you're in Spokane, Jacksons Food Stores might be the preferred spot. They can offer the same type of goods, but the look and feel of the grocery store is different from previous shopping experiences. Eventually a person acclimates to the new way of being.
As immigration attorneys we are familiar with how moving from one country to another is an even stranger experience. Even if the language is similar, small peculiarities in speech can throw a person off. From the variety of food to the types of celebrations we enjoy, immigrants and permanent residents acclimate to the changes eventually. When our immigration attorneys help to renew a green card or H1-B visa, we hear how happy immigrants are that they took the risk!
Immigration Lawyers Help Make Sense of Spokane Washington
If you are new to Spokane here are a few simple things to understand about the area;
Wine Culture is Big Business in Washington: You don't have to fly to Napa to experience an authentic wine tour on a vineyard estate. Washington is home to over 900 wineries making it the second largest premium wine producer in the country. If you work for one of the many incredible wineries and need support with visa issues, our immigration attorneys are nearby to assist!
For example, the Spokane Lilac Festival is about more than flowers: Among the blooming floats you'll see Spokane honoring our military with a parade and other activities all day. The community is very proud of their servicemen and women and have celebrated them for over 80 years. The Lilac Festival is always the third week in May, so expect to see a lot of purple that time of year.
"Herbal Medicine" is used in Public: If something smells funny while strolling outdoors, don't worry it's not your imagination. Marijuana use is legal and many locals smoke freely. Yes, there are still rules and most everyone is respectful of them. Important fact about our immigration attorneys, we also manage DUI marijuana cases!
"Snow Days" don't mean much in Spokane: Locals are used to heavy snow most of the year and they've adjusted. Be prepared to invest in snow tires to get to work on time. If for any reason you get into a fender bender, contact us! Our immigration attorneys can take on personal injury and DUI cases if needed.
We truly love working and living in the Spokane, Washington area. As immigration attorneys we also understand how things may seem a bit strange at first to newcomers. If you need support with a green card or visa issue, feel free to contact us for a consult.