Study Finds That Trump's Immigration Plan Will Hurt Economy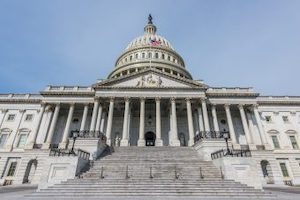 The University of Pennsylvania's Wharton School published a report on August 10, 2017 that detailed findings that President Donald Trump's immigration plan, commonly known as the RAISE Act, will ultimately hurt the United States' economy. If put into action, it is estimated that over four and a half million jobs will be lost by 2040.
David Perdue and Tom Cotton, Republicans, drafted the bill that gained the support of the President. The bill would like to see legal immigration to the country cut in half within 10 years. A part of the research team pointed out that with fewer workers, there is less economic growth. According to the statistics, the country relies on more foreign workers as Baby Boomers retire at a rapid pace. The number of people retiring is outpacing the number of people entering the workforce.
Last year alone, there were 27 million foreign-born people employed in the United States. The government said that the study had major faults and assumed economic gains that ultimately come at an expense to workers who are American citizens.
The RAISE Act attempts to limit the number of immigrants who will gain permanent residency, restricts those who can be sponsored for visas, and establish a point system that will be utilized to award employee-based visas. Another study has reported that not allowing immigrants to stay and work in the country could have a negative impact on small businesses.
If you need assistance with immigration law in Washington State, reach out to our office. We will help you schedule a time to talk with an experienced attorney on our team and help you determine your best options.