Texas Wins Bid for Immigrant Center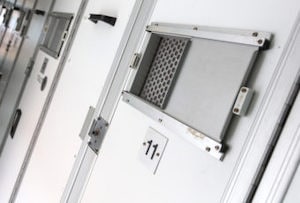 As more illegal immigrants are being arrested and detained under the current administration, U.S. Immigration and Customs Enforcement is finding it more difficult to house them all while they await trial. As such, the federal government is being forced to build more facilities. Texas recently won a federal contract to build a $110 million detention center for immigrants.
According to reports, the 1,000-bed center will be built just north of Houston in the city of Conroe. It is planned to be open by the end of 2018. President Donald Trump has promised a crackdown on immigrants that includes their detention, and the center is part of that plan. Not only will immigrants who are in the country illegally be detained, but also those who are seeking asylum.
Officials say that there are an additional 21,000 beds that it will use to house immigrants. It is reported that ICE currently has the funding for 3,000 empty beds throughout the country, and is seeking money for the additional space. Those on the side of immigrants were surprised that funding was located for the multi-million dollar center when ICE officials have difficulty finding monies to pay for beds that already exist.
President Trump has issued an order that all immigrants who are suspected of violating the country's immigration laws be detained. An executive order said, in part, "Aliens who illegally enter the United States without inspection or admission present a significant threat to national security and public safety."
If you have been arrested for violating immigration laws in Washington or need more information with regards to your status as an alien in the country, call our team of experienced attorneys. We will review your case and advise you of your legal options. Call today.