The Best Immigration Lawyers in Spokane Know That Family Matters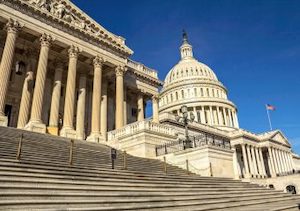 There are many types of families here in Washington State and nearby Idaho. They can all live in one small town or reside in various countries around the world. The family dynamic is as complex and unique as the people in the group. If a family member has visa issues, the experience can also be unique and somewhat baffling. The first thing to do is speak to an immigration attorney and find out exactly what type of visa the situation calls for. There is a list of immigrant and non-immigrant status visas that lawyers work with. Each one requires a different approach and could provide a specific timeline.
As immigration attorneys working in Spokane, Spokane Valley, and Coeur d'Alene, Idaho, we've seen it all and understand how emotional visa issues can be for families. For instance, a German engineer who accepts a specialized job in Spokane, Washington, may not expect to leave a wife and children behind. Yet their visa requirements will be different. By the time he is expected in the office, his children may still be attending school in Frankfurt. It's stressful enough to manage a new job in a new country and a new city such as Coeur d'Alene or Spokane. Planning when and how the rest of the family will join can be overwhelming. Our immigration attorneys understand deadlines and obligations, we are ready to help family members with their visa issues so the breadwinner can focus on the job at hand.
An Immigration Attorney Explains The ABC's of H-1B's and Other Visas
The visa process for immigrant and non-immigrant situations are complicated. The spouse of a U.S. citizen may require a K-1/K-3 visa while a "specialty occupation" H1-B visa is required for the employee. Depending on the position a person has taken, they might even need an agricultural or non-agricultural H-2A/H-2B visa. Our immigration attorneys can dig into the job description and come up with quick answers and support. In another example, if a company in Scotland has opened a branch in Couer d'Alene, Idaho, they may expect one of their top executives to fly over for six months to help ramp up the business. That could require an L1 Visa, or temporary transfer. If things change and that executive has decided to stay permanently, our immigration attorneys know what to do.
Other than spouses and children, extended family members may need to immigrate as well. If the above mentioned executive has an elderly parent they want to help care for, our immigration attorneys know the steps to bring them over. The same goes for aunts, uncles and siblings. In the eyes of immigration law, these family members may be categorized a particular way. In the eyes of the family, they may have very important roles to play. Grandmothers care for grandchildren. Siblings may be emotional support for other family members in the U.S. It's our immigration attorney's job to know the right visa for bringing a loved one home to the United States. If you are looking for an immigration attorney in Coeur d'Alene or Spokane, give us a call for a quick consultation!