The Best Spokane Law Firm for Immigration Problems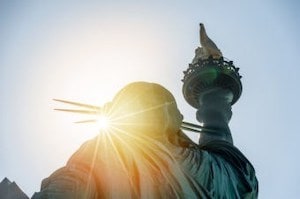 When you are looking for help with immigration issues you obviously want a Spokane immigration law firm that specializes in them. Immigration law is, without a shadow of doubt, very complex, and not something you would want to be handled by anyone other than an expert.
A comparison might be if you were having some work done on your house. You might employ a general builder to do some bricklaying or painting and decorating, but if you needed your home re-wired you wouldn't ask a general builder to do it. You can't afford to take any chances, so you would employ an electrician. (Equally, to be fair, the electrician would probably not be very good at building walls. It's called "horse for courses").
The same thing applies when it comes to immigration problems. You need immigration attorneys to deal with immigration issues! However, there is another issue here. You probably wouldn't want a sole practitioner, unless he had many years of immigration experience, because he or she is the equivalent of the general builder. On the other hand, you might also not want one of the massive multi-attorney law firms with a swanky downtown Spokane address because they are usually very expensive.
You Need to Find the "Sweet Spot" in terms of Immigration Law Firms
You need to find what is known as the "sweet spot" – an immigration law firm with offices in both Spokane, Washington, and Coeur d'Alene, Idaho, such as Elliott Law Firm which has just that right number of attorneys and is also a specialist in US immigration law. Our lawyers have been helping clients with immigration problems for over ten years and we know the law inside and out. We deal with immigration issues on a daily basis and we have helped very many clients over that period with successful resolution of their problems.
If you are concerned with your visa status you may need help with a green card. This is a major asset as it gives you permanent residency status and you will never have to worry again. We can help you to obtain or maintain your green card in compliance with all federal laws, whether you reside in Washington or in Idaho. We can also help with what are known as "fiancé" visas and citizenship. In addition, we can help in DACA cases, the Deferred Action for Childhood Arrivals, which was canceled last fall by the Trump Administration but which was over-ruled by Judge John D. Bates in the District of Columbia and is at present another very grey area as a result.
So whatever sort of problems you may be having with your immigration status, or that of a loved one, talk to the people who understand the law – Elliott Law Firm PLLC.