The Immigration Crisis of Families and Children and the Importance of Immigration Attorneys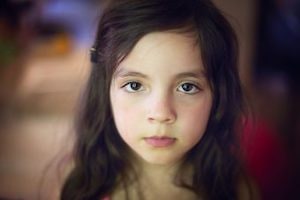 Summer, 2018, has seen yet another immigration crisis at the US border with Mexico. As the Trump administration has taken a "hard line" on immigration and sought to enforce the laws as it understands them, Democrats have cried foul. While the attorneys and politicians on both sides fight each other, the reality at the border is heart-wrenching images of families seeking to cross into the United States, being arrested, and children being separated from their parents. The laws and procedures are complex, ranging from when, where, and how asylum can be sought to whether or not the law requires the separation of parents from children after arrests are made. But even though the laws are complex, the reality at the border is tragic. The separation of parents from children is a tragedy unfolding in front of our eyes, a visible manifestation of just how broken the US immigration system has become.
The Importance of an Effective Immigration Lawyer
Leaving aside the politics, the current crisis is yet another reminder of the importance of effective legal representation to immigrants seeking permanent residency or citizenship status in the United States. The USA has very complicated laws on immigration, with a myriad of visas and a plethora of complex laws governing individuals, parents, and children. It is beyond the reach of the average layperson to understand the laws, let alone pursue his or her interests or the interests of his or her family under the law without an effective immigration attorney. Of course, we here at the Elliott Law Group are far from the US / Mexico border, but we see and deal with the "immigration crisis" on a day-to-day basis. We see our job as being providing the best legal representation for our clients among the often contradictory and complex US immigration laws.
Our hearts go out to those families seeking to cross into the United States for a better life, especially the children who are caught in the crossfire of an immigration system in desperate need of reform. We stand ready to provide effective representation into the US immigration system for individuals, parents, and/or children who may need an assertive immigration attorney whether in Spokane, Washington, or in Coeur d'Alene, Idaho. Having an attorney at one's side is a "must" in the byzantine system that is the US immigration system.