Top Visa Lawyers in Coeur d'Alene ID, Spokane and Spokane Valley WA, Elliott Law Group Announces New Page Specific to Visa Issues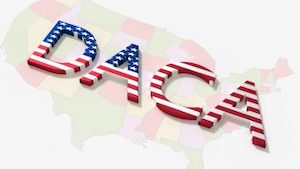 Coeur d'Alene, Idaho – March 23, 2018. The Elliott Law Group, professional immigration attorneys servicing Spokane, Washington, and Coeur d'Alene, Idaho, are proud to announce a new web page specific to visa topics. Immigrants and non-immigrants may have questions about particular processes for a certain type of visa. The new page can be a starting point for understanding the basics and reaching out to an attorney for a confidential consultation on visa and immigration issues.
"Our clients have varied reasons for visa support, whether they are immigrants or U.S. citizens," explained Lana Elliott, managing partner at the law firm, which has offices in Spokane Valley and now in Coeur d'Alene, Idaho. "Our new informational page on visa issues addresses all the different visa processes from business visitors to intercountry adoption. Because we are a local law firm, it's easy to take the next step and schedule a confidential consultation in our Spokane Valley office, our Coeur d'Alene office, or over the telephone."
Interested persons can review the new page highlighting all non-immigration and immigration visa issues. Those seeking a more general overview to immigration issues can consult the page. In addition, new page for "green cards" or "permanent residency" status in the United States can be found here. These three pages are easy informational starting points, but the next best step is to reach out to a "visa lawyer" by contacting the law firm directly.
More on the Need for an Information Page for Visa Issues
Here is background on this release. Immigration may have become a hot topic in the media, yet not all immigrants moving to the United States look the same or come in for the same reasons. Persons traveling to America for work may not desire to stay for long. A family and residence could be waiting back home for a non- immigrant business visitor. A married couple in Idaho may have decided to go through an intercountry adoption to add a new member to their family. An American citizen may have found a spouse overseas and need the support of a spousal visa. It may be important to learn various situations can be managed by the same visa lawyer in Coeur d'Alene, Idaho. The internet is often the first place persons turn to for visa information, with the second step being a consultation with a so-called "visa attorney."
For these reasons, Elliot Law Firm, leading immigration attorneys for both Idaho and Washington, have announced a new informational page specific to visa issues. Common green card and employment-based visas may appear to be run-of-the-mill immigration topics, yet individual needs can vary. A skillful visa lawyer in Coeur d'Alene, Idaho can help sort out the specifics to keep a visitor's American status legal. Immigration concerns including work visas, family-based visas and permanent residence cards can be addressed. If required, the same legal team can be found in the Spokane Valley of Washington for easier access from surrounding areas. Phone consultations are also available. U.S. citizens and noncitizens alike can find immigrations answers from a top visa lawyer in Spokane, WA and Coeur d'Alene, ID, on this new page.
About Elliott Law Group
With law firm offices in both Spokane Valley, Washington, and Coeur d'Alene, Idaho, Elliott Law Group aims to be one of the top-rated immigration law firms in Spokane, Spokane Valley, Coeur d'Alene and all of Spokane, Okanogan and Kootenai Counties. Persons looking for not only an immigration lawyer but also a DWI / DUI attorney or perhaps a lawyer for defense against traffic tickets, can seek help. Areas of specialty include visa issues (including DACA), working as DUI defense attorneys or criminal attorneys (including marijuana DUI and traffic ticket charges), assisting with green cards or obtaining K1 (fiance) visas and citizenship in both Washington and Idaho. The firm has attorneys who are both Russian-speaking and Spanish-speaking attorneys and staff. Service areas include Brewster, Cheney, Airway Heights, and Moses Lake in Washington, as well as Post Falls, Coeur d'Alene and Sandpoint in Idaho.