Truck Victims Being Held as Witnesses in Smuggling Case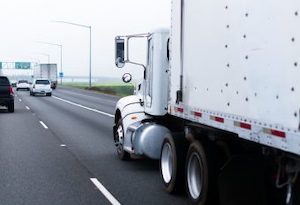 In a case that made national news, 13 undocumented immigrants are being held as material witnesses in what is the worst and deadliest case of human smuggling in some time. The men and one woman are not facing criminal charges, but they will remain in federal custody. They will be assigned an attorney and give video depositions toward the end of August.
The attorney assigned to represent the 13 people believes that the government should offer them visas, not detain them, take their testimony and then deport them. They are people, and should be treated as such, according to the attorney. The truck driver involved in the case has waived his right to a bond hearing. He has been charged with smuggling the immigrants with the purpose of financial gain.
One person who survived told authorities that the people in the back of the truck located in a San Antonio parking lot had taken turns breathing from a hole in the trailer. Some people fainted and some made noise to get the driver's attention. The driver ignored the immigrants, resulting in the death of nine people. Dozens of men, women and children were packed into the trailer in the boiling heat.
If you or a loved one are dealing with immigration issues in Washington state or you have questions about how you can help a loved one, our attorneys are here to assist you. Call our office today to schedule your first appointment. We can help you fill out the correct forms to stay in the country, and we can defend you if you have been detained and charged.