Undocumented Child Released From Custody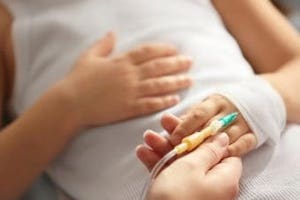 An undocumented child with cerebral palsy was released from custody on November 3. She had been held in custody after being detained on October 25 after a surgical procedure.
According to reports, the 10-year-old child was taken from a federally-funded shelter to her home in Laredo. The child has lived in Texas since she was an infant. The case is one that sparked outcry from people across professions, urging the government to release the child. Now that the girl has been released from custody, people are calling on the current administration to drop any plans for deportation.
Although the family's attorneys say that the family has been served with notice that the girl could face deportation charges, nothing has been filed in court. Lawyers and advocates say the family has gone through enough. Officials from ICE have not commented on the case since the girl was released.
The American Civil Liberties Union has sued the federal government twice in a month over an undocumented minor being kept in federal custody. In the first case, the ACLU won the right of their undocumented client to obtain a medical procedure while in a shelter funded by the government.
If you need assistance with an immigration issue, please reach out to our office. We understand current laws and policies, and we are here to help you. Call our office today to schedule a case evaluation and discover more about your legal rights. We understand what you and your family are going through and we can assist you.