Washington Trooper Did Not Violate Detainment Policy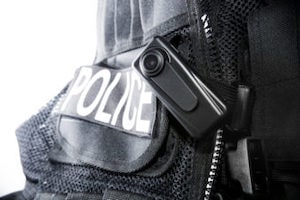 When a person is pulled over in the state of Washington, it is reasonable to say that they experience stress and anxiety. No one wants to have a run in with law enforcement if it can be avoided. This may be even more true for immigrants who may not be in the country legally. Unfortunately, this is what occurred for one such man in February of this year.
The Washington State Patrol reported that a man was in a car accident on Interstate 5 on February 9. The accident occurred in Tacoma, and a trooper responded to the scene. As part of his routine duties, the trooper ran a check of the man's driver's license and discovered that he was a previously deported felon. That information was obtained via a warning from federal authorities.
In the state of Washington, officers are not permitted to detain a person longer than necessary to wait for federal agents to arrive on scene. That is what the trooper was accused of doing after Immigration and Customs Enforcement officers arrived to arrest the man on a felony drug warrant. The trooper was investigated by the department, and it was ultimately decided that she had not violated the department's policy.
However, the trooper was recently found to have violated two other policies. One of the policies she was found to have violated was turning off her vehicle's camera prior to issuing the man a ticket for driving without car insurance. The department says that they followed policy, not making an arrest of their own, instead, contacting ICE. A spokesperson for the department said that the trooper did not have the man in custody at any time.
If you or a loved one has been detained under federal immigration laws and need assistance, reach out to our team. We have experience in dealing with immigration laws and issues and will use our knowledge on your behalf. Schedule a case evaluation and discover your legal options.